We are a dynamic design firm specializing in web design for small and medium-sized businesses. We have over 10 years of experience building websites. If you are in need of a high quality website, look no further! Every business needs a website. There are no exceptions.
Potential customers are more often to do business with a company they can research online. Having a website offers credibility to your business. Having this website live 24/7 is where our hosting comes in.
We offer great prices and options to fit your needs, and can also give you VPS hosting recommendations.
We will work together to build your vision and make you a successful website.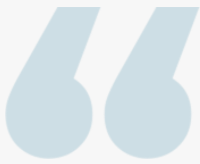 Ira is an excellent Web Developer and Digital Marketing Strategist. I've worked with Ira on several digital initiatives and his professionalism is exceptional. Ira continuously adds value and pro-actively offers solutions and ideas making him a tremendous asset to any team.
It was my first time designing a website, yet, I felt at ease when working with Incite. Whenever I changed my ideas, he was accommodating and patient at times when I seemed to not know if the website would be effective. Whenever, I start up the business again, I would hire him because his integrity speaks volumes.
Ira impressed me with his considerable knowledge and how quickly he worked on our website. I would hire him in a instant -- a real asset to any team!